---
Product Links
---
---
Click on above links to view products.
---
---
Shopping Links
VenturaBiz.com
SeekOn/Oxnard
---
Site viewed
times.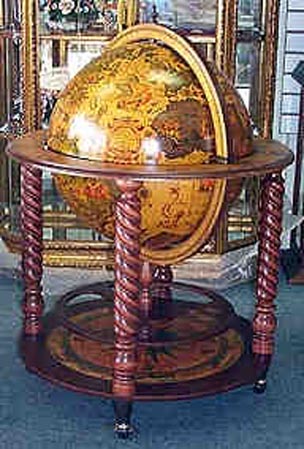 Furnishings
This section will contain some of our smaller pieces of furniture which we hope you will enjoy. The initial pieces will be items that require some assembly. This will allow us to determine the demand for such items and select the best means of shipment as well.
The first item presently available is a selection of globe bars. I have been trying to add a selection of tea carts. However, I am looking specifically for caster wheels and all of the carts I have viewed to date have the standard wheel. I do have one source for the caster wheeled carts but the cost is prohibitive. I have not given up yet.
John Diaz
---